Georgian Football federation organized a one-week long #WePlayStrong summer camp hosted by Lagodekhi Football Academy. The United Nations Population Fund (UNFPA) Georgia Country office was one of the supporters of the camp.
Sixty girls under the age of fifteen from different regional women football clubs participated in the camp activities.  For a week, girls lived according to the program tailored for them. The program covered various types of exercises, intellectual games, movie-screening and other fun and cognitive activities.  
The United Nations Population Fund (UNFPA) Georgia Country office has a longstanding cooperation with the Georgian Football Federation.  In the framework of this cooperation, empowerment of girls and increase of their involvement in football is one of the priorities of the partners.  UNFPA facilitated trainings on gender equality, gender stereotypes, and prevention of early marriages and reproductive health for the campers.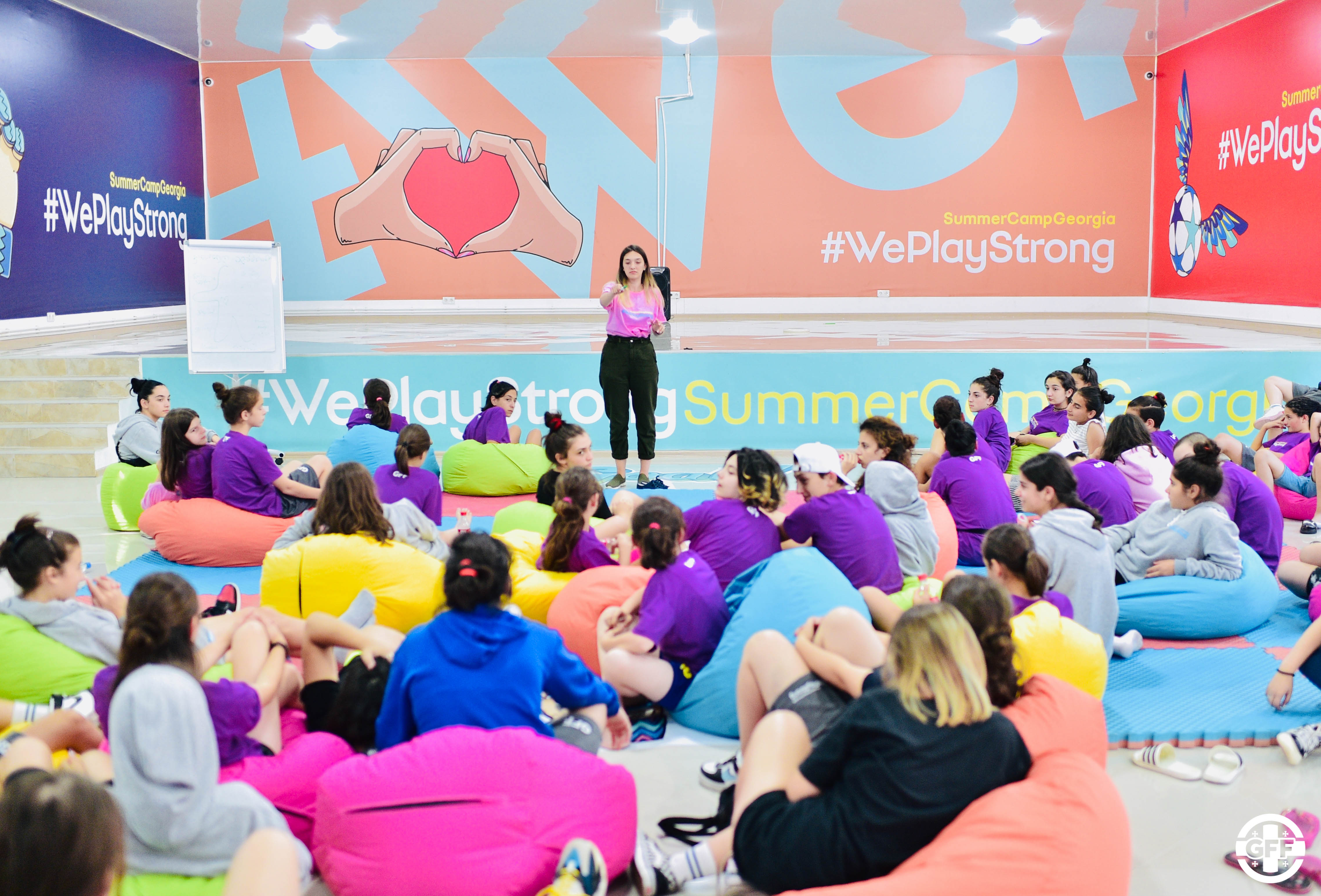 The camp was visited by Lela Bakradze, Head of the United Nations Population Fund (UNFPA) Georgia office, Giorgi Kekelidze, Director of the National Library of the Parliament of Georgia and UNFPA's partner.  Giorgi Kekelidze spoke to the campers about the idea and importance of gender equality.   Screening of the photo project "Girls from Future" by Dina Oganova, Photographer was organized.  The photo-project, through photos and texts, narrated the stories of ten to sixteen year old girls from different cities and villages of Georgia.    The goal of the project is to clearly demonstrate to the society that every girl should be given the opportunity to complete education  and make informed decisions about her own life and health.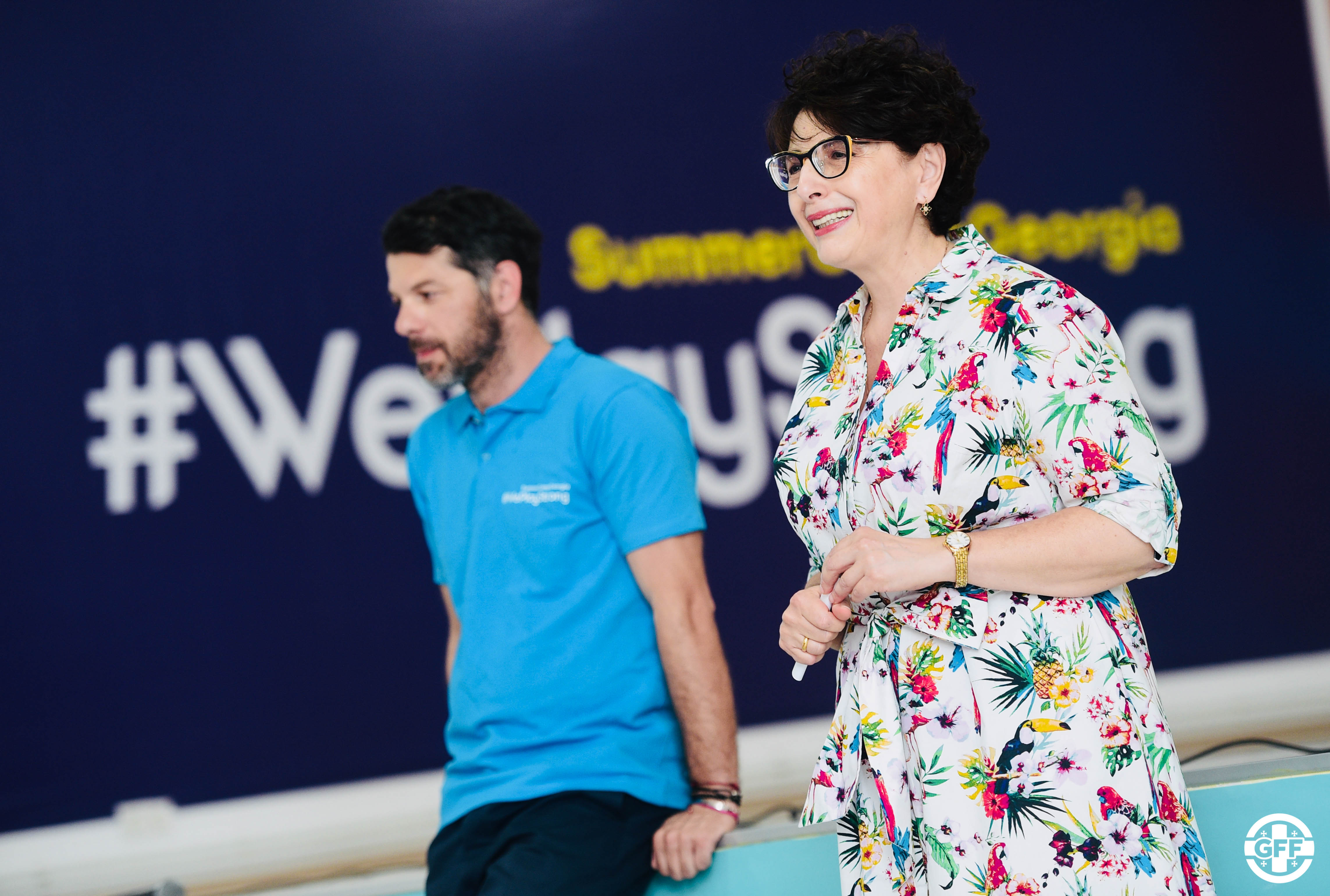 "Projects like #WePlayStrong summer camp are the ones that give us a chance to turn gender equality ideas into reality and make them an integral part of adolescent girls' lives. We are pleased that we have had a chance to become partners for such an amazing project.  We believe that each participant of the camp will go back home and even stronger contribute to empowerment of their peers and creation of equally enabling environment for everyone", - says Lela Bakradze.
The girls' summer camp was organized under the auspices of the UEFA Communication Project  #WePlayStrong Together.  The main goal of the project is to challenge stereotypes and involve girls into football.