UNFPA: Delivering a world where every pregnancy is wanted,
every childbirth is safe and every young person's potential fulfilled.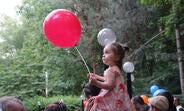 19 June 2017
MenCare Georgia campaign celebrates Father's Day in Georgia
The central event of the Father's Day was organized by UNFPA Georgia CO and NGO We Care in Tbilisi, at Mziuri Park Stage on June 19, in cooperation with Tbilisi City Hall. During the event the premiere of the new song "Father's Lullaby" by Musician Zura Javakhia (Music band "ARA") was held. The song was specially created for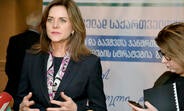 Essential services for women and girls who experience violence
Gender-based Violence: UNFPA Prevention & Response is the result of a mapping...