UNFPA: Delivering a world where every pregnancy is wanted,
every childbirth is safe and every young person's potential fulfilled.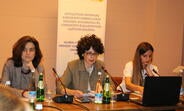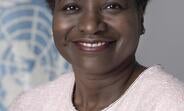 3 October 2017
Dr. Natalia Kanem Appointed UNFPA Executive Director
UNITED NATIONS, New York, 3 October 2017 — Dr. Natalia Kanem was appointed Executive Director of UNFPA, the United Nations Population Fund, today by Secretary-General António Guterres. She holds the rank of United Nations Under-Secretary-General. Dr. Kanem, a Panamanian, is the Fund's fifth Executive Director. She had been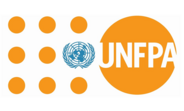 2 October 2017
Tapping the talents and contributions of older persons
Statement of UNFPA Acting Executive Director Dr. Natalia Kanem on the International Day of Older Persons, 1 October 2017   A new narrative about the role of older persons is in the making—one that acknowledges their potential to contribute to societies and economies.   Yet this potential may be realized only if older persons
Essential services for women and girls who experience violence
Worlds Apart: Reproductive Health and Rights in an Age of Inequality
Gender-based Violence: UNFPA Prevention & Response is the result of a mapping...